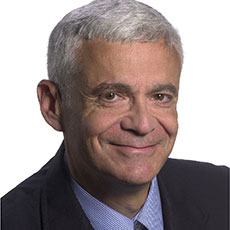 William Ascher, Ph.D.
Donald C. McKenna Professor of Government and Economics
Director, Roberts Environmental Center
Claremont McKenna College
Dr. William Ascher is the Donald C. McKenna Professor of Government and Economics at Claremont McKenna College and Director of the Roberts Environmental Center, Claremont McKenna College's flagship institute for the study of the intersection of contemporary ecological issues with commerce and public policy. He studies strategic planning, policymaking in developing countries, natural-resource and environmental policy, Latin American and Asian political economy, political psychology, and forecasting methods.
Ascher is also a member of the Robert Day School of Economics and Finance; the Berger Institute for Work, Family, and Children; and of the World Bank's Advisory Group on the Extractive Industries Transparency Initiative. For the past several years, Ascher also has been Director of Soka University's Pacific Basin Research Center, which analyzes humane, peaceful approaches to development in the Pacific-Asia region. He has served as a principal research fellow at the Centre for Energy, Petroleum, Mineral Law & Policy at University of Dundee, Scotland (2005-08); and as Professor of Public Policy Studies and Political Science at Duke University (1984-2000).
During his career, Ascher also has held several administrative roles at CMC and elsewhere, including: Vice President for Academic Affairs and Dean of the Faculty, CMC (2000-05); Director, Program in International Development Policy, Center for International Development Research, Sanford Institute of Public Policy, Duke University (1986-2000); and Director and Chair, Terry Sanford Institute of Public Policy, Duke University (1994-97).
Since 2006, Ascher has been a Fulbright Senior Specialist; In 2009 he received the G. David Huntoon Senior Teaching Award, which is given annually to a tenured, full professor for excellence in teaching.
A prolific writer and editor, Ascher is the author and co-editor of many books, including Knowledge and Environmental Policy: Re-Imagining the Boundaries of Science and Politics, Why Governments Waste Natural Resources: Policy Failures in Developing Countries, and Bringing in the Future: Strategies for Farsightedness and Sustainability. His most recent books are Economic Development Strategies and the Evolution of Violence in Latin America and the forthcoming Development Strategies, Identities, and Averting Conflict in Asia.
Ascher's current individual research and student collaborations center upon resource policy in developing nations, policymaking in international organizations, political psychology, and the public policy of economic development, natural resources, and environment.